$

20.00
Legends of Lys Vol. 2 : The Amber Festival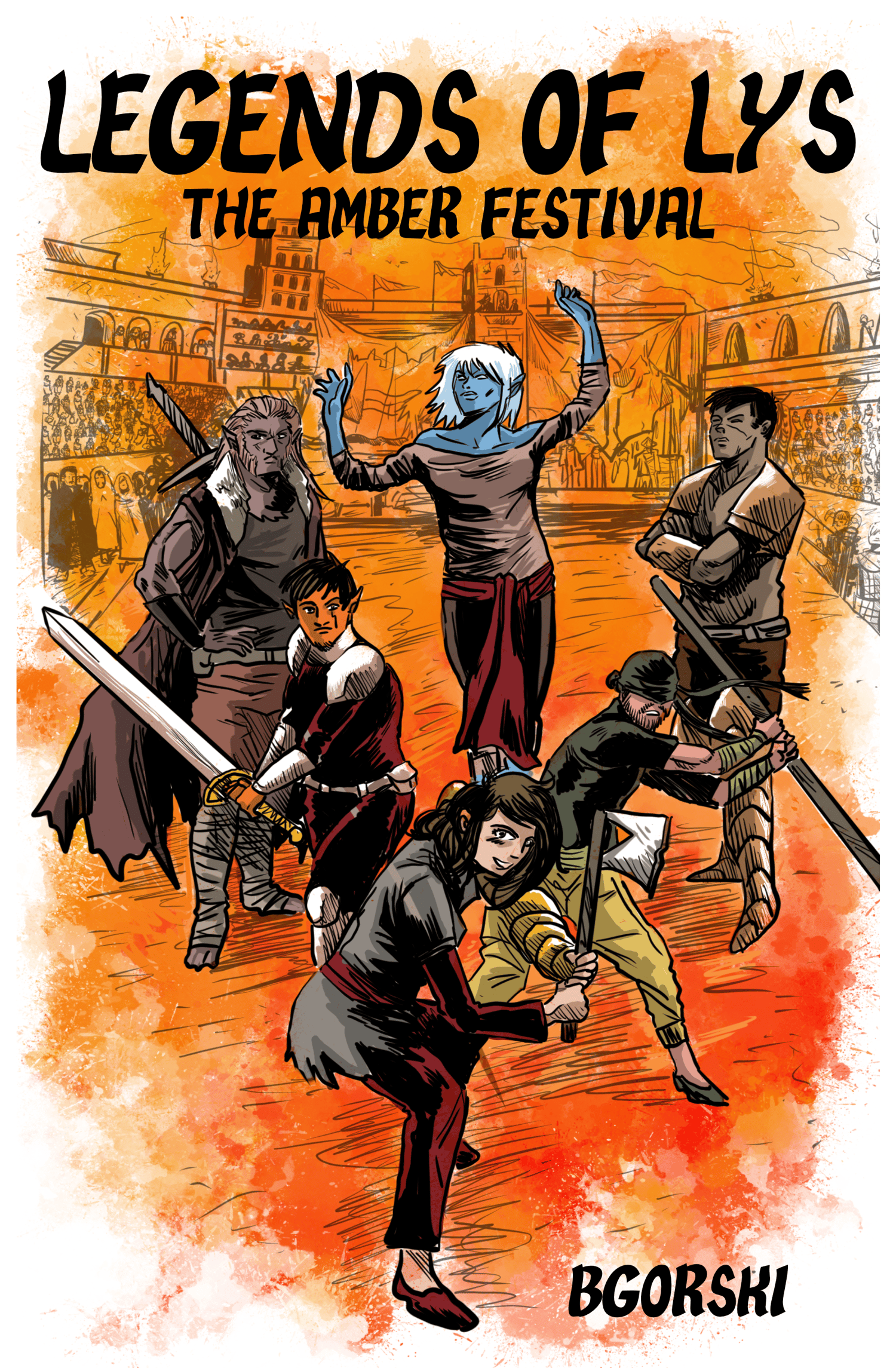 Ilona Ishi returns in her most action packed adventure yet! Picking up where Defenders of Sanctum left off, The Amber Festival is about to begin in Lys which draws the attention of people from all over the globe. The festival is a legendary fighting tournament where combatants are pitted against each other to compete for glory and the chance to wield the legendary amber dagger.
But all is not what it seems in Sanctum; hidden agendas are exposed, vicious battles ensue, and the chance for Ilona to finally prove herself as a paladin of legend!
Do you have the courage to enter the Amber Festival?
All Ages / Fantasy / 124 Pages
**Preorder**
Preorder will go live 6/1/22 with exclusive bundles available.
Standard orders come with an interior sketch and signature from the Artist.
Bundle A - Amber Festival TPB, Exclusive Print, Signature and Sketch
Bundle B - Amber Festival TPB, Shirt A (Amber Festival Cover), Sketch and signature.
Legendary Bundle - Amber Festival TPB, Defenders TPB, Shirt of your choice, Exclusive Print, Sketch and signature.