$

10.00
Legends Of Lys 1-2 Punch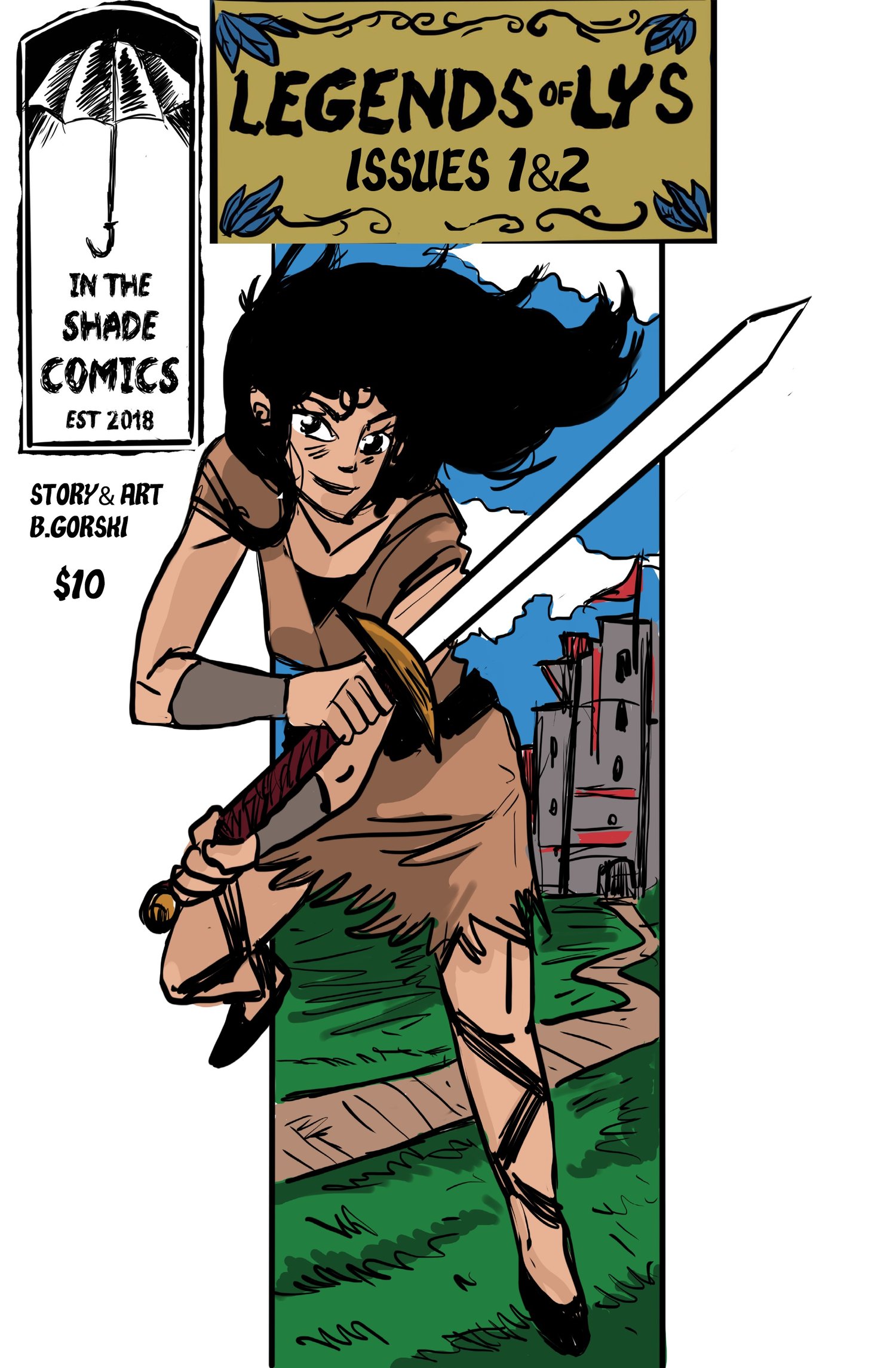 NEW FORMAT!
Release date 12/10/2018
Back in print by popular demand is Legends Of Lys #1 along with the sold out issue #2! I'm calling this the Legends of Lys 1-2 Punch combo!
Welcome to a land where creatures and monsters are real! A land where battles are waged and legends are forged! Join Ilona on her journey to become a paladin! When a scheming elder god named Talos joins forces with the woods witch named Vyl, a diabolical plan ensues to take out our heroes and Sanctum itself!
All Ages / Fantasy/ 42 Pages
$10.00